Come Experience a Harvest in the Magical
Douro Valley
Dates: September 15-21 (OR) September 22-28 *
(7 Day/ 6 Night, All-Inclusive)
*
There will be two back to back trips hosted by SommSchool. Both weeks will be identical.
"
The Retreat was Marvelous!!"
- Suzanne G.
Among the valleys of the Douro River in the village of Cambres, is Quinta da Pacheca, one of the most prestigious and recognized properties in the Douro Region.
Join me for a 7 day/6 night all-inclusive wine experience as we stay at this world renowned winery and vineyard, experience harvest firsthand, and fall in love with this enchanting country and her wines.
In addition to being surrounded by rolling vineyards, the Quinta offers a world-class spa, outdoor pool, and an exquisite on-site restaurant. These luxurious accommodations will be the perfect spot to relax after off-site excursions to other wineries, enjoying a river cruise, learning to cook a Portuguese meal, and participating in the harvest experience. You will wish you never had to leave.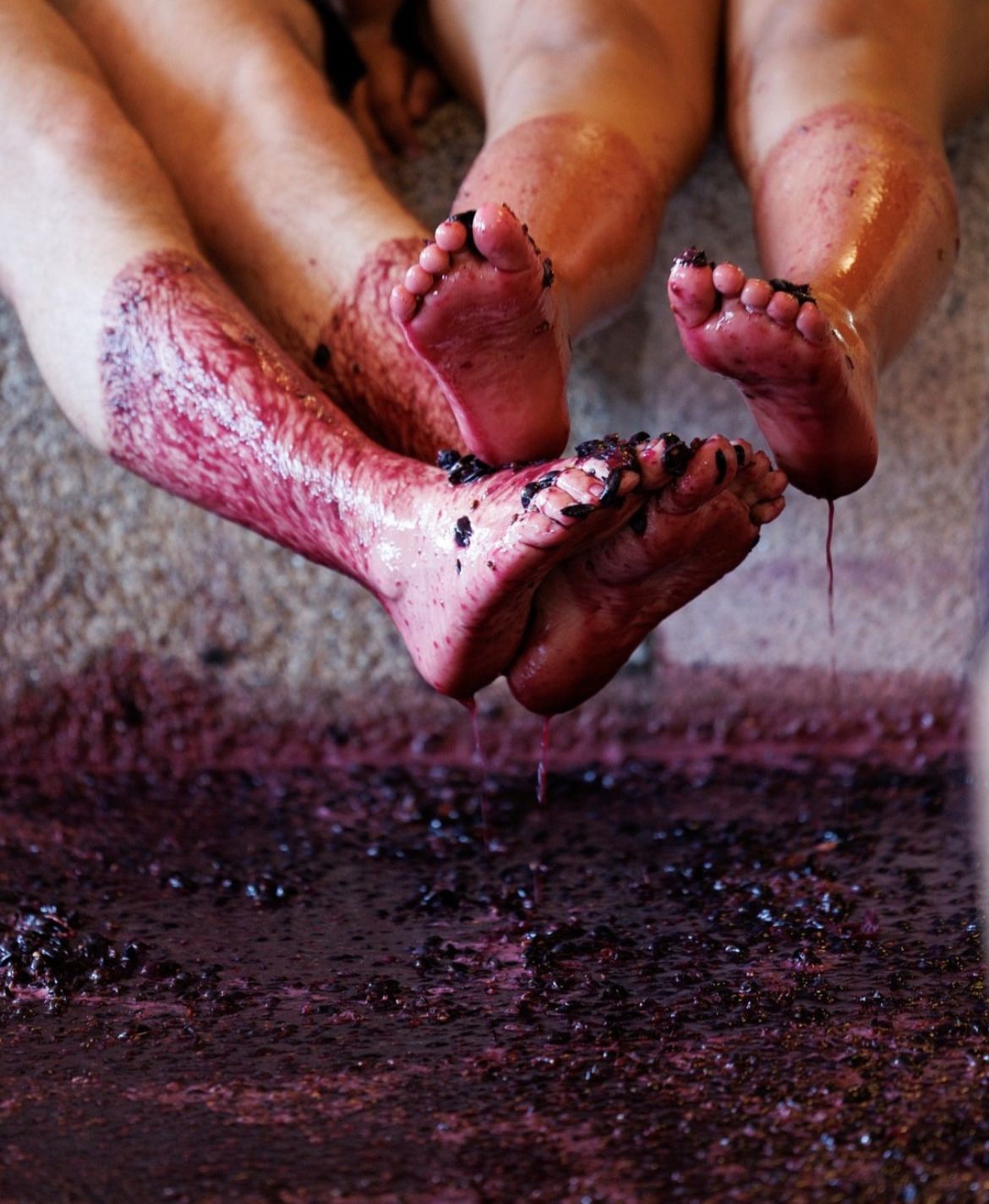 "Wow, where do I start? From the moment I was picked up at the airport, I wasn't disappointed for a week. The venue and our hosts were top notch. The food, omg the food! Every dish was just as delicious as the next. I enjoyed seeing both wineries and our little city tours with our expert guide. Then there was meeting all the new people...
Just when I thought it couldn't get any better it did."
-Sheryl H.
"
I loved all of it!

So much thought and planning went into making it a seamless week for participants. The location was beautiful and peaceful. Both the wine classes and scheduled tastings were fantastic. Best of all was the other people on the trip- it was so much fun getting to know everyone and come home with some new friends!"
- Amber W.
Our Accommodations
With world-class hospitality and accommodations, Quinta da Pacheca consistently ranks as one of the "World's Best Vineyards," "Best of Wine Tourism," and many other prestigious accolades. Not only is it a top destination for wine travel worldwide, but the Quinta is also a working winery with around 75 hectares of vineyards to enjoy during your stay.
Our home for the week will be the Classic Wing of the Wine House Hotel. Each elegant room includes a private bathroom, Wifi, air conditioning, flatscreen TV, bathrobe for use during stay, minibar, hairdryer, and more. The Quinta also offers a stay in its iconic Wine Barrels in the middle of the vineyards. Please inquire for details on a one or two night upgrade.
In addition to your well-appointed room, enjoy the Quinta's spa with extensive services, outdoor pool with lounge chairs, fitness center, Turkish bath, sauna, indoor spa pool with tropical shower and lounge chairs, communal bar area, game room, and reading room during your stay.
Our Meals
The restaurant of The Wine House Hotel is, in itself, known as being worth a visit as an enriching gastronomic experience. Enjoy a traditional Portuguese buffet breakfast each morning followed by multi-course lunches and dinners that will be designed by Chef Carlos Pires specifically for our group to showcase many of the country's traditional dishes during our stay. Lunches and dinners will be paired with a range of wines from the Quinta's cellar.
"It was fun, informative, heartwarming at times and exactly the experience I hoped for with my grown daughter.
The week was fantastic and ended too soon!"
- Suzanne G.
"
From the selection of the villa, to the classes and programming, to the selection of visits, to the food, every aspect of the trip was well-planned and well-executed and served only to enhance what had already been an amazing vacation. It's no exaggeration to say we formed life-long friendships with some lovely people on this trip, and that wouldn't have been possible without the environment fostered by you...
We can't wait to join you again!"
- Steve C.
"
Loved that all the details were thoughtfully planned, allowing for a very relaxing vacation.
I felt truly pampered!"
- Christy H.
"I've been asked what my favorite thing was by friends and family, and I tell them EVERYTHING. It was relaxing, gorgeous and the best group of people I could have asked for to spend a week with!

I loved the beautiful villa and warm staff, the amazing food, and the well thought out daily schedule board that wasn't "too full."
I loved the delicious wines that Kellie picked for our on-premise wine tastings and her teaching style.
I loved not having to make one decision for the entire week...
I loved the wonderful people in our group and the genuine new friendships I made.

So to wrap it up, my favorite part of the retreat was EVERYTHING."
- Amy V.